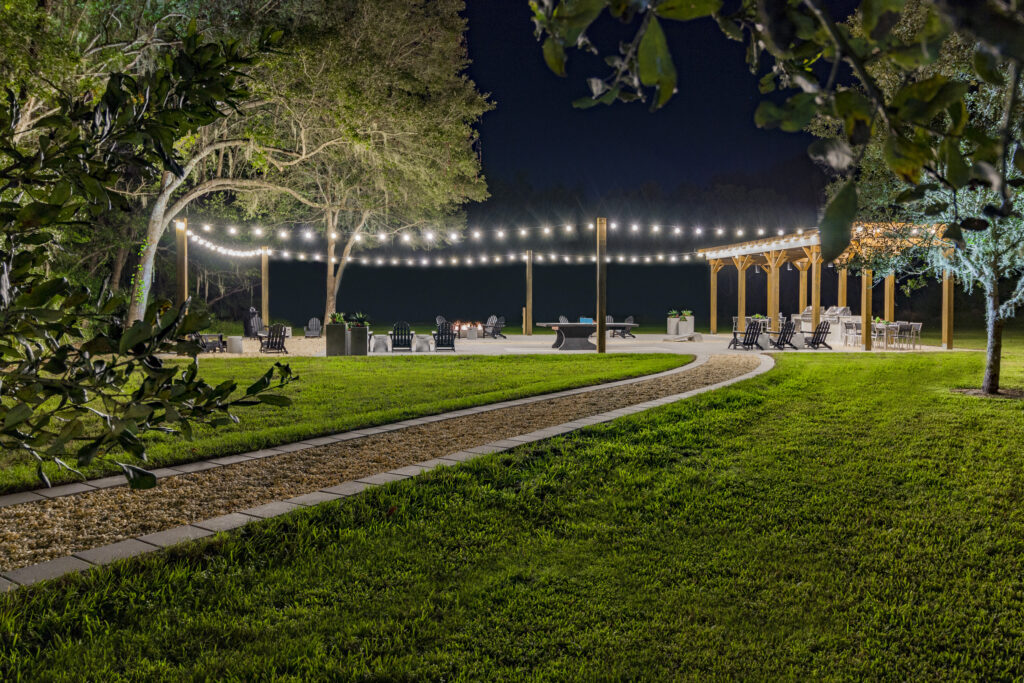 Taking Pride and Creating Value
L3 Campus has expertise owning and managing a variety of student housing communities adjacent to campus including luxury apartments and scattered site portfolios. L3 creates value through capital improvements, fresh rebranding, improved technology, recruiting and developing a higher quality site team, and implementing additional revenue streams. We take pride in our management and strive to elevate the student living and customer service experience.
An In-House Management Company
L3 Campus, LLC was created to operate Salmanson Capital's student housing assets. After initially hiring a third-party institutional management company after his first student housing acquisition, David Salmanson realized the value in creating an in-house management company capable of delivering the quality and service necessary to fulfill his vision. In 2011, he hired Jamie Grant to develop and oversee  Campus Hill Management (now called L3 Campus). With David's experience in acquisitions and finance and Jamie's experience in operations, they formed a robust partnership. Under their supervision the properties achieved substantial NOI growth by operating more efficiently than the previous third-party manager. This enabled David to divest of his portfolio in 2015 at a much higher value. From 2011 to 2015 David & Jamie oversaw properties in Syracuse, Lehigh and Nebraska. In 2018, David & Jamie reunited when David identified a few promising student housing assets to acquire at The University of Florida in Gainesville. To oversee L3, Jamie uses the knowledge she has gained in various positions in the student housing field over the past 15 years, and recently her experience overseeing 15,000 beds as Vesper Holding's SVP of Asset Management & Acquisitions. Please see bios below for additional details on L3 Campus' executive team.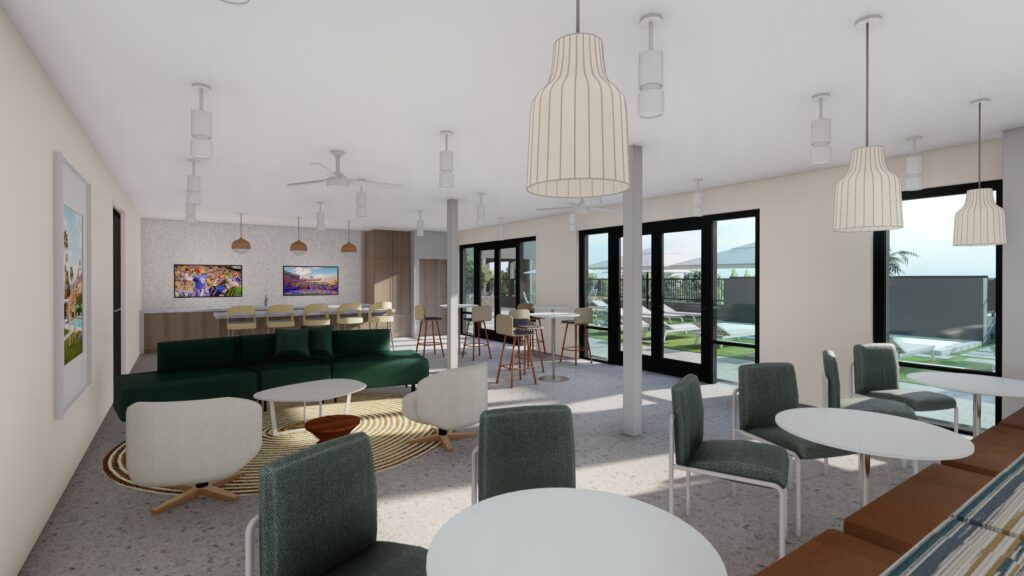 L3 Campus' mission is to provide the best customer experience to our residents. We strive to create value through building a team of exceptional individuals and creating a fun and dynamic environment with a focus on unique design and customer service.
David Salmanson has over 24 years' experience in real estate with a focus on student housing for the last 16 years. After graduating Syracuse University in 1999, he spent seven years working at Cogswell Realty Group, a NYC based real estate investment firm. In 2006, he founded Salmanson Capital to acquire high quality student housing assets pedestrian to campus. In 2011, he founded Campus Hill Management which subsequently became L3 Campus, an in-house student housing management company to deliver high-quality operations and leasing to his assets.
David's past and present student housing portfolio have included over 5,000 beds throughout the United States. The portfolio is made up of A quality assets adjacent to campus with a focus on value add, core and opportunity zone strategies.
Jamie Grant has twenty years of progressively responsible experience in the student housing industry. She began her career in student housing in 2004 as a Leasing Professional and has since served in many roles such as Property Manager, Regional Manager, Acquisitions Manager, VP of Operations, and SVP of Asset Management & Acquisitions. In 2011, Jamie was hired by David Salmanson as Director of Operations for L3 Campus (FKA Campus Hill Management), a New York based student housing company formed to operate David Salmanson's assets. Under Jamie's supervision the properties achieved substantial NOI growth, which ultimately enabled Salmanson to divest of the assets in 2015, generating significant value for investors.
Following the sale of David Salmanson's first portfolio, Jamie joined Vesper Holdings/Campus Life & Style (CLS). Vesper formed CLS to bring management of their 10K bed student housing portfolio in-house. As part of a small team of executives selected to build the CLS operations platform, Jamie served as VP of Operations with a specific focus on systems, human resources, risk management/insurance, new property integrations, and general operations. Following continued growth of the company, Jamie was promoted to SVP of Asset Management & Acquisitions at Vesper, where she utilized her experience in operations to oversee asset management, transactions (refinances, supplemental loans, acquisitions, and dispositions), due diligence, and to assist in underwriting and financing deals. When Jamie left to re-join David Salmanson in early 2018, Vesper's portfolio had grown to 15K beds valued at $1B
In early 2018 Jamie & David reunited and utilize their shared passion for excellence to guide the growth of L3 Campus, a sophisticated student housing management company. Jamie is responsible for the company's operations and is focused on building the best onsite and corporate teams in the industry.
Ben Rosengart joined L3 Campus in 2022 from Blackstone where he spent over 3 years focused on acquisitions and asset management of student housing assets. While at Blackstone, Ben Rosengart spearheaded the acquisition of more than 2,000 beds with a transactional value of over $250 Million. Additionally, he was responsible for overseeing a portfolio of over 21,000 beds and total asset value of $2.5 Billion.
Prior to his time at Blackstone, Ben Rosengart worked at Carlyle in Real Estate Acquisitions and Credit Suisse in Investment Banking (Leveraged Finance Origination & Restructuring Group). He graduated from the University of Southern California Magna Cum Laude.
Ben Rosengart focuses on acquisitions, business development, and capital markets.
As Controller for L3 Campus, Paul Salvesen manages all day to day accounting functions of L3's corporate and property operations. Paul Salvesen's duties include closely monitoring rental revenue and expenses, providing clear and concise financial reporting, cash management, interfacing with external CPA's, investors, and lenders, and assisting in strategic decision making to provide maximum return to investors.  
Prior to L3 Campus, Paul Salvesen has worked in real estate finance for over 10 years. He began his career in the Corporate Services Division of American Properties, A Weingarten Realty company where he provided accounting services to a variety of clients including apartment developers and large corporations. He was quickly appointed the lead on the contract with NYSE traded Quest Diagnostics where for several years he was responsible for site feasibility, expense auditing, and capital budgeting for all patient service centers on the east coast.
In 2011, he advanced within Weingarten Realty to Accounting Manager, then Assistant Controller over their 4,500-unit apartment portfolio. He was responsible for all day to day accounting activities including cash management, lender relations, as well as hiring and management of eight direct reports. He held this role for seven years before joining L3 Campus in May 2018. 
Paul Salvesen is a graduate of Monmouth University where he remains an active supporter of the Leon Hess Business School's Kislak Real Estate Institute.
London Hazuka joined L3 Campus in 2023 as Director of Operations. In this role, London Hazuka oversees property operations, marketing and leasing strategies, and training and development of our onsite teams with a focus on providing excellent customer service to our clients. 
Prior to L3 Campus, London Hazuka worked in the student housing industry since 2017, building her knowledge via progressively responsible positions at Asset Living such as Leasing Specialist, Leasing and Marketing Manager, Traveling Leasing and Marketing Specialist, and finally Regional Supervisor. During her time as a Regional Supervisor at Asset, she was responsible for overseeing roughly 4K beds that ranged across various states.
London Hazuka accredits her success to her extensive onsite experience and her alma matar, West Virginia University, where she received her master's in business administration.